Products for treatment and finishing of wood
HMB has specialized for decades in the field of arts and crafts..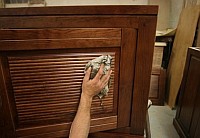 Our products are specially designed for cabinetmakers, furniture restorers, carpenters, fixtures, gilders, decorators, luthiers and painters.
We have a very wide range of traditional products such as :
varnishes and buffers shellac
natural glues ... like bone, nerve, rabbit skin, fish glue
thin wick to varnish
waxes (bee, vegetable, oil)
Tincirfix (wax with saponified water)
etc ...
As well as our flagship products: "the NICKO" and "L'EAU JAPONAISE" that we manufacture ourself..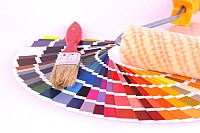 We also offer more industrial products such as:
mono and bi-component polyurethane varnish
dyes for PU and cellulo varnishes
strippers
various shades
etc ...
as well as a range of products with water (hydro)
waxes
varnishes
viticators
with various finishes (matt, satin, shiny).
→ Consult the list of our products for wood treatment: protection, renovation and finishing .